Carleen Tibbetts: "I thought 2019 couldn't be any more difficult than 2018, but wow, I was wrong! Stress from my mom's death, my husband starting a new job, and a particularly tough paralegal class were the perfect storm for me to have a manic episode in early February.  I was hospitalized for a week, and then spent 3 weeks recovering at home.  During this time, I received kind words, letters, crystals, even some donations to help offset all the work I was missing. I've been getting my medications adjusted and am nearly back to 'normal,' whatever that means anymore! Anyway, I'm back to work and back to classes (also binge-watching The Good Wife to make up for the one class I dropped) and so thankful I have such an extensive support network of family and friends to help get me through. It's been such a stabilizing thing to have all your submissions to read and remind me of all the good out in the world. I've also been working with my White Stag editors on layout and cover art, and my book should be in the world this Spring! I'm so excited to share that with all of you and I can't believe DATACLSYM.jpg will be a reality so very soon! I hope you find inspiration and something dazzlingly new in the art, poems, and stories Isobel and I have curated for you, and if something does inspire you, please send us work!"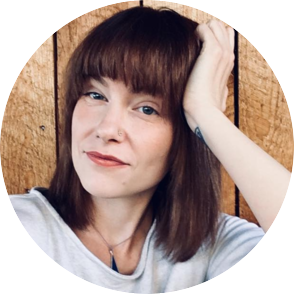 Isobel O'Hare:
"Thank you for waiting patiently while we put Issue 7 together! We were a bit behind schedule due to some personal setbacks, as Carleen already mentioned. This reading period also coincided with the first anniversary of my father's death. I scattered some of his ashes in the last place I saw him before he died. It was a lovely, gentle little ceremony in the desert with my partner.
We are so excited to bring you this latest issue, our first of 2019, which is jam-packed with gorgeous pieces from new and established writers. Keep an eye on Dream Pop over the coming months, too, because we are nearing the release date for our first three chapbooks from L. Reeman, B'ellana Johannx, and Kolby Harvey!"
---
Follow us to Dream Pop Journal Issue #7.