When Isobel O'Hare asked me if I'd like to co-edit a journal with a Cocteau Twins-esque aesthetic, I accepted without hesitation. I've been a fan ever since I heard their cover of "Frosty the Snowman" come on the holiday Muzak while I was working a college retail job and went on a quest to seek out their catalogue.  The band has a sound like no other, and their lyrics range from straightforward, easy-to-make-out English words to primal, bizarre utterances.
The poetry I was exposed to in college and graduate school was, for the most part, not abstract, otherworldly, or lyrically challenging.  The poems were mainly narrative, confessional, and straightforward in their diction and subject matter. The big "I" was everywhere. Lots of bird imagery. Lots of Greek mythology. I tried and tried to force myself to write in this way, and then completely stopped for a few years because so much of what I encountered didn't line up with how my mind processed the world.
It wasn't until much later, through social media and happening upon Small Press Distribution, that I discovered so many experimental small presses and journals! It was kind of like being stuck in Pleasantville thinking that Copper Canyon and Rattle are all that's out there for you, and then finding Action Books and Futurepoem and suddenly, everywhere, color!
This is, of course, not to say that there is anything "wrong" with confessional, narrative poetry. There are so many current arguments for what poetry should or shouldn't do, how easy it should be to access, and rather than address and/or dismantle those opinions, I'd rather make space for the kind of work I want to see more of in the poetry world.
That's the wonderful thing about the writing community: it's inclusive in that there are always journals, venues, and presses starting up in order to allow more non-traditional and othered styles of writing to flourish.  It's so necessary to make space for new voices, new poets, innovative styles, and perspectives.  Without that, it's just an endless sea of language and ideas boxed in and cookie-cuttered to fit the predominant, mainstream, academic aesthetic of how a poem or piece of prose should appear on the page, what it should "do," what "elements" it is or isn't missing.
What we hope to do with Dream Pop is to encourage and provide a space for this non-linear, non-traditional, non-narrative approach to language.  Too many of us feel we have to make our language behave, that we have to train it to follow some magic formula that will tick of all the boxes that determines whether or not it "works."
Cocteau Twins singer and lyricist Liz Fraser did what she wanted. She made up words and admitted to using foreign words without knowing what they meant because she liked the way they sounded. For her, the words took on meaning as she sang them. It's been such an honor and a pleasure to read through submissions for the first issue, and I think the work Isobel and I have curated is a testament to just how much necessary art is out there that defies expectations imposed on it by its genre. – Carleen Tibbetts
———
A friend on Facebook recently wrote that the reboot of Twin Peaks is exactly what Americans need
right now: a descent into the anti-narrative (a term I picked up from the poet Stephanie Kaylor) dream logic of the human psyche. When we can't make sense of what is happening to us, we stop making sense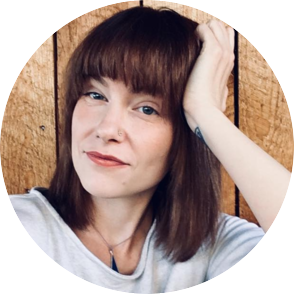 (according to the Talking Heads). Rather than curate a collection of resistance poems, we've created an entire journal that provides a space for such dreamy exploration. And many of the cover letters we've received from submitters have echoed that same need for a new non-narrative space.
We received almost 200 submissions for the first issue, and choosing the right pieces was a difficult task. We read some brilliant work that we would have loved to publish, but it didn't quite align with our goals. It's always heartbreaking to say no to a beautiful creature. The work we've chosen is, we feel, the best representation of our vision for a non-narrative, experimental space rooted in play. We hope you love it as much as we do. – Isobel O'Hare
———
Without further ado, onward to Issue #1 of Dream Pop Journal.